This post may contain affiliate links. You can read my full affiliate disclosure here. Thank you for your support!
How Long does It Take to Knit a Scarf for Beginners? Plus a Free, Easy Scarf Pattern for Beginners!
How long does it take to knit a scarf? Whether you're a total newbie or an old pro, knitting a scarf is a relatively simple and straightforward process. Exactly how long will it take, though, depends on a few factors. Let's have a look at how long it might take a beginner.
In my opinion, there's no better project to start knitting with than a humble scarf. They're usually worked in one piece, with simple stitches and a basic rectangular shape. It's the perfect way to learn knitting while also creating a stylish and practical accessory.
If you want to knit something warm and cozy to wear around your neck this winter, but aren't sure about the time commitment, I want to assure you it doesn't have to take as long as you might think!
How Long Does It Take to Knit a Scarf for Beginners
It seem like it should be easy, but estimating how long it will take to knit a simple scarf is kind of complex.
As a beginner, the amount of time you need to knit a scarf depends on a few factors, like
scarf size
length of your scarf
pattern you choose
weight of the yarn
size of the needles
your level of experience
For me, it can take anywhere from a few hours to a few weeks to knit a scarf, depending on the complexity of the pattern. For someone who is just learning how to knit, it could take significantly longer.
And of course, if you want fancy extras, like adding fringe to your scarf, that will add to the timeline.
Generally speaking, though, knitting a scarf is a relatively quick and easy project for beginners. It will definitely take less time than something big like a sweater or blanket!
Is it Hard to Start Knitting a Scarf?
Assuming you know the basics (cast on, knit stitch, purl stitch, cast off), knitting a scarf is not particularly difficult, even if it's your first knitting project.
The most important thing is to choose a simple pattern (I've included my favorite one below!), and the right yarn and needles.
For a beginner, it I would recommend using bulky-weight yarn and thicker needles (US size 8, or 6.0mm or higher) so that the stitches are easier to see. This will help avoid mistakes and dropped stitches, so you won't have to spend time trying to fix them. It'll help the project go faster!
Once you get comfortable with knitting a basic scarf, you can try more complicated versions like ones with ribbing, lace or cables.
How Long to Knit YOUR First Scarf? Uh, It Depends.
How many hours to knit a scarf? Well… it's not quite that simple.
As I mentioned above, it depends on a few factors, like your experience level, type of stitch you use, and the size of your yarn, needles and finished scarf. For a ballpark guess, it could take from 1-2 hours (for an experienced knitter with a simple pattern and bulky yarn) to multiple weeks (for a beginner with a more complex pattern and thinner yarn).
It took me a looong time to knit my first scarf – like, many weeks. I used too thin of a yarn and made it super long and thick – oops!
Of course, this is just an estimate – the time it takes to finish a scarf is super variable. Here are some factors to consider:
Factor 1: Your Experience Level
If you're a knitting pro, and you knit every day, you can probably finish a scarf in just a few hours. But if you only knit once in a while, or you're a total beginner, it will definitely take longer.
Factor 2: Complexity of the Knit Stitch Pattern
There are so many different ways to knit, and the stitches you use will affect how long it takes to finish a scarf.
Using a pattern that only calls for knit and purl stitches is a very good idea for new knitters.
A basic stitch like a simple garter stitch will go faster than if you use a more complicated stitch like the snowflake stitch. Adding other details to your scarf, like cables, will add to the time it takes to knit.
Factor 3: Knitting Needle Size
The size of your knitting needles will affect the amount of time it takes to knit a scarf, because it affects the number of stitches you'll need to complete per row of knitting.
If you knit with smaller needles, you'll have more stitches per row for the same width of scarf. Although it might seem like a small difference in needle size, it can take much longer to complete than if you knit with larger needles.
With smaller needles, you may have to knit double (or more!) the number of stitches, so it will take double the time to knit! Ouch.
Factor 4: Type of Yarn – Sport, Bulky or Worsted Weight Yarn
The balls of yarn you choose will make a big difference in the time it takes to knit a scarf.
The thickness of your yarn will affect how long it takes to knit a scarf. Bulky yarn is worked on larger needles, and requires less stitches per inch. You'll have to knit double as many stitches to get the same finished scarf compared with thin yarn, which obviously will take longer.
Thick yarns will pretty much always be noticeably faster to knit than thinner yarns.
Factor 5: Scarf Size – Wide or Thin, Short or Long Scarves
The desired length and width is really a matter of preference. The size scarf and how long you want it is totally up to you!
Before you decide how long you want it to be, just remember that scarf length and width does affect the time it takes to knit, no matter how experienced you are. A thicker, wider scarf will take more time. A short, small scarf will take less.
The wider and longer the scarf, the more stitches required, and the more stitch-time it'll take to complete!
Use A Little Math to Calculate It!
You can actually use some simple math to tell how long it will take you to knit a scarf, even if you've never made one before (and even if you're terrible at math, like me!).
Here's How to Estimate Your Time
cast on the number of stitches specified by your pattern
time yourself knitting across one full row
multiply that time by the number of rows in your pattern
add 10% or so for casting on and off
now you have a reasonable estimate of how long it will take
Example Calculation
You cast on the 20 stitches specified in your pattern, and then time how long it takes to knit all 20.
It takes you 2 minutes to knit across the first row.
Your pattern tells you to knit 100 rows for your scarf.
2 minutes x 100 rows = 200 minutes, plus 10% to cast on and off.
So, hypothetically, it'll take you 220 minutes, or a little less than 4 hours of knitting time to complete your scarf.
New Knitter? Here's What's Involved in Knitting a Basic Scarf
To start knitting your first scarf, you'll need a few skeins of yarn in your chosen color, a pair of knitting needles, and a tapestry needle for weaving in ends. Once you've gathered your supplies, you're ready to start – get ready for lots of knitting!
Steps You'll Follow to Knit a Basic Scarf
Cast on enough stitches to the desired width of your scarf
Knit in garter stitch until the scarf reaches the length you like
To finish, bind off your stitches and cut the yarn
Weave in any loose ends.
Optional: If you want to add fringe to finish the scarf, you can pull the yarn through the end of the scarf using a crochet hook.
Supplies You'll Need: Yarn, Knitting Needles, Scarf Pattern
The supplies you need will depend on the type of scarf you plan to knit. If you're following a pattern, check if you need anything specific. You'll need these basic knitting essentials no matter what, though:
Knitting Essentials
Yarn (I'd recommend a bulky or extra bulky for beginner knitters)
Needles (check the yarn label to see what size you need for the yarn you picked)
Darning needle (to weave in the ends)
A pattern (optional, but have a look at the one I linked below – it's free!)
Free Knitting Pattern: Simple Garter Stitch Scarf Knitting Pattern (An Easy Scarf for Absolute Beginners!)
This pattern from Row House Yarn is my favorite free knitting pattern for a first scarf – it's quick and really easy.
Row House Yarns
Garter Stitch Scarf Pattern
This free Garter Stitch Scarf pattern is one of my favorites. It's quick and easy, and includes a PDF and video tutorials – amazing!

It's a chunky scarf in garter stitch (a really simple stitch pattern!) it only takes a few hours from start to finish. Row House Yarn offers a kit for this pattern, which is good if you're not sure what yarn to use, but of course you can use any yarn as long as it's the weight specified.
They offer a free PDF download if you want to hold onto a copy (amazing for taking a break from tech!), or you can just work off the detailed simple garter stitch scarf step by step tutorial!
Final Thoughts on How Long it Typically Takes to Knit a Knitted Scarf
If you're new to knitting, it might take anywhere from 3-8 hours to finish a basic scarf, depending on the size (short scarf? long scarf? wide scarf? thin scarf?), complexity, and the knitter's skill level.
Just like anything else, you'll speed up as you get more comfortable – eventually you'll be able to make one in a few hours or less.
If you're up for the challenge and have the time, a scarf is a fun, practical knitting project that doesn't require a huge time commitment! Happy knitting!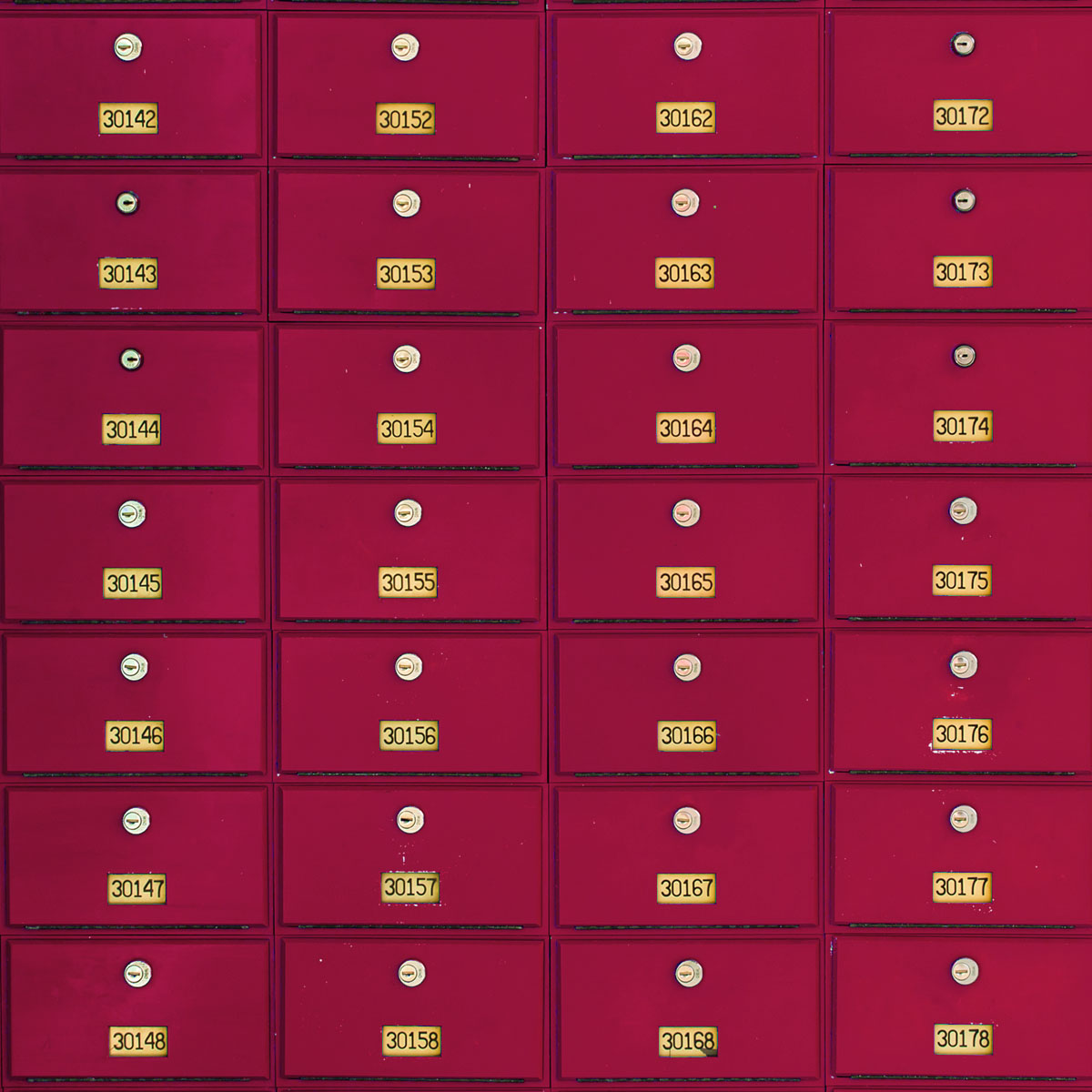 Join the Creative fun!
Sign up for my newsletter to get free Arts, Crafts & Design resources directly to your inbox!
I send emails once a week or less. No selling, no spam, I promise!
More Categories