This post may contain affiliate links. You can read my full affiliate disclosure here. Thank you for your support!
7 Crochet Stitch Instructions PDF Downloads for Beginners: Learn Yarn & Hook Crochet Today!
Crochet Stitch Instructions PDF. Crocheting can be a fun and rewarding experience. But it's not always easy, either. To succeed in learning this craft, you need access to great resources for crochet patterns and stitch instructions.
From beginner tutorials to advanced stitch techniques, having the right resources can make all the difference. With the help of these learning materials, you'll have the tools to let your creativity soar, unlocking the full potential of this timeless craft.
Whether you're looking for inspiration or need help overcoming a particular challenge, you can find the knowledge you need with just a few clicks or taps. Explore the wealth of resources out there and get ready to experience the joys of crocheting!
What Size Yarn for Waffle Stitch Crochet? The Best Yarn Weights for Crochet Waffle Stitch Blanket Patterns, Dishcloths & More!
Imagine yourself wrapped up in a cozy handmade blanket, a steaming mug of tea in hand, and your favorite show on the screen. Sounds dreamy, right?
Well, if you're a crochet enthusiast or even a beginner looking to hone your skills, you can turn that dream into reality by mastering the waffle stitch! This classic stitch, with its grids of raised and recessed areas, creates the perfect texture for warm blankets, scarves, and even home decor items.
So, how do you choose the best size yarn for this delightful stitch? Get ready to unravel the questions together, as we explore the different yarn sizes and find the perfect match to make your crochet waffle stitch project a masterpiece.
What's the Best Weight Yarn for Crochet Waffle Stitch Projects?
, free patterns, lot of yarn, free crochet
When it comes to choosing the best weight of yarn for a crochet waffle stitch, it's essential to consider a few things.
Before you head to the yarn shop to pick up some new skeins, think about:
CONSIDER THIS Before buying your Yarn
the type of project you want to make
Consider the desired texture and overall appearance, and how you'll care for the finished piece. 
Waffle stitch is a versatile crochet pattern, perfect for creating beautifully textured blankets, dishcloths, garments, and other items that benefit from its warmth and thickness. Because it's so versatile, there are tons of different options for the size and material of yarn you choose.
Medium weight Yarn is best for Basic Waffle Stitch Crochet Tutorials & Techniques
It's easy to learn to crochet this fun stitch, stitch combination, crochet techniques, textured crochet stitch, learn the crochet waffle stitch, learn how to make, crochet stitch pattern, work a double crochet, get the hang, step-by-step instructions
If you're just learning and practicing the stitch, a medium-weight yarn, (also known as worsted weight or category 4), is an ideal choice. This yarn weight is the perfect balance between thickness and manageability. It'll provide the necessary thickness for showcasing the waffle stitch pattern without making the project too cumbersome or heavy.
Yarn Size for Waffle Stitch Crochet Blanket Patterns
crochet waffle stitch baby blanket, stitch blanket pattern is easy, size blanket, blanket is versatile
Suggested Yarn Sizes for Waffle Stitch Crochet Projects
use the waffle stitch, chunky yarn, crochet a waffle stitch, pattern instructions, help you learn, made into any size, also completing an easy project, use any yarn
Best Yarn Weight for Yarn for Waffle Crochet Dishcloths
When it comes to crocheting waffle stitch dishcloths, choosing the right yarn weight is of utmost importance. Not only do you want your dishcloth to be highly absorbent and durable, but also easy to work with and maintain. Generally, the best yarn weight for waffle stitch dishcloths is a worsted weight, which is a popular choice for its versatility and availability.
Worsted weight yarn is an excellent option for waffle stitch dishcloths because it provides a good balance of thickness, sturdiness, and absorbency. This mid-range weight yarn holds its shape well, even after multiple washes, and is perfect for creating textured designs such as the waffle stitch.
The preferred yarn material for dishcloths is 100% cotton, as it is highly absorbent, durable, and easy to care for. Cotton yarn is also comfortable to work with, and its natural fibers ensure a gentle touch on your hands while crocheting. Moreover, cotton dishcloths can withstand regular washing and drying without losing their shape, color, or integrity, making them ideal for everyday use.
In conclusion, a worsted weight, 100% cotton yarn is the best choice for crocheting waffle stitch dishcloths. This yarn weight and material combination will ensure that your dishcloths are both functional and attractive, while also being easy to work with and maintain for lasting results.
The Best Yarn Size for Waffle Crochet Home Decor, Throw & Pillows
Choosing the perfect yarn size for waffle stitch blankets is crucial to create a beautiful, cozy, and warm final product. The waffle stitch is known for its beautiful texture and great warmth, making it an ideal choice for blankets.
Yarn weight plays a significant role in the look and feel of the final product. A popular choice for waffle stitch blankets is worsted weight #4 yarn, which is the most common and versatile yarn size. Worsted weight yarn provides a nice texture and warmth while still being easy to work with. In the Waffle Stitch Crochet Blanket by Mama in a Stitch, a soft worsted weight yarn is used, creating an inviting and cozy blanket suitable for chilly days.
Some crocheters might find lighter or heavier yarns suitable for their project, depending on their skill level and desired outcome. However, it is important to keep in mind that changing yarn weights may require adjustments to the pattern, such as altering the starting chain length and hook size.
When choosing the best yarn size for your waffle stitch blanket, consider factors such as the desired texture, warmth, and drape of the final product. Making a small swatch using the chosen yarn and pattern is a great way to test if the weight is suitable for your project before committing to a full blanket. By selecting the right yarn size, your waffle stitch blanket will become a treasured and functional piece in your home. [9][10]
The Best Size Yarn for Waffle Stitch Scarves and Hats
When it comes to crocheting waffle stitch scarves and hats, selecting the appropriate yarn size is an essential factor that greatly impacts the final texture and appearance of the finished product. The waffle stitch, known for its stunning texture resembling the dimples in a waffle, is a highly versatile crochet stitch that works well with various yarn sizes. However, some sizes yield better results and are easier to work with than others.
For beginners or those seeking a balance between texture and weight, a medium weight yarn (also known as worsted weight, Aran, or category 4 yarn) is highly recommended. This size yarn creates a cozy and warm fabric with a fantastic drape, without making the scarf or hat too heavy or bulky. Popular medium-weight yarns include Loops + Threads, Paintbox Yarns Simply Aran, and Red Heart Super Saver. These yarns are available in a vibrant array of colors and fiber content, making them perfect for creating unique and personalized waffle stitch scarves and hats.
When using medium-weight yarn, it is typically recommended to pair it with a 5.5 mm (US size I/9) crochet hook for optimal results. This hook size ensures that the waffle stitch pattern is properly showcased and easy to work with, making the crocheting experience enjoyable and fruitful. [11][12]
Choosing The Right Yarn for a Crochet Project: A Few More Points to Consider
Crocheting the perfect waffle stitch requires selecting the right yarn to bring out its unique texture and appearance. While the stitch works well with a variety of yarn weights, it's a good idea to consider the practicality and the overall look of of the yarn in the finished project.
When deciding on the type of yarn, ensure it is neither too thick nor too light. A 100-percent cotton yarn is highly recommended, especially for projects like hand towels, washcloths and rags, as it washes better and retains its texture more effectively than acrylic-based yarns.
As for color, the waffle stitch looks exquisite with both solid colors and yarns with long, sweeping color transitions. However, it is worth noting that the pattern does not work well with "mosaic" yarns, which have short color changes, as it can make the design appear cluttered.
In conclusion, to achieve the best results in your waffle stitch project, opt for a medium-weight, high-quality cotton yarn with either solid colors or long color changes. This will ensure you create an attractive, durable, and practical piece that showcases the waffle stitch's distinct texture and pattern. [3][4]
Tips for Knitting the Waffle Stitch Using Different Yarn Sizes
When it comes to crocheting the waffle stitch, the size of the yarn you choose plays a significant role in the final texture and appearance of your project. While the waffle stitch can be worked with almost any yarn size, here are a few tips to help you select the best yarn size for this versatile stitch:
1. Lightweight Yarns: If you're looking for a delicate, lacy waffle stitch, opt for lightweight yarns such as lace weight, fingering, or sock weight yarns. When using these yarns, make sure to choose a hook size that complements the fine yarn for a neat and clean finish.
2. Medium Weight Yarns: Worsted weight or Aran weight yarns are commonly used for the waffle stitch, as they provide a good balance of stitch definition, texture, and warmth. These yarns work well for projects such as blankets, scarves, and hats.
3. Bulky Yarns: To create a cozy, warm project with an exaggerated texture, consider using a chunky or bulky yarn. Keep in mind that the waffle stitch may consume more yarn when using thicker strands, so make sure you have enough yarn to complete your project.
4. Experiment with Different Yarn Materials: The waffle stitch can be crocheted using various yarn materials like acrylic, cotton, and wool. Each material will affect the overall texture, appearance, and drape of your finished project. Experiment with different types to find which works best for your desired outcome.
Final Thoughts on the Best Size Yarn for Crochet Waffle Stitch
front post double crochet stitch (fpdc), double crochet, single crochet
In conclusion, the waffle stitch is highly adaptable and can be worked with a wide range of yarn sizes. Remember to consider your project's purpose when selecting the yarn size and material, and always make a gauge swatch to ensure your finished piece meets your desired dimensions.
The recommended yarn for the waffle stitch blanket is Paintbox Yarns Simply Aran, which is a medium-weight (category 4) yarn. This yarn is soft with a slight amount of texture, and is easy to work with. It is also available in a variety of colors, making it perfect for creating a color block or striped blanket. However, any value worsted weight yarn or Aran weight yarn should work well for this pattern.
When it comes to yarn for a waffle stitch blanket, any value worsted weight yarn or Aran weight yarn should work well. For the example waffle stitch blanket pattern used in this article, Paintbox Yarns Simply Aran was utilized. This yarn is soft but has some grip to it, giving it a medium-soft feel. The finished gauge for this pattern was 16 stitches by 12 rows in a 4-inch by 4-inch square.
The pattern uses worsted weight yarn or Aran weight yarn, specifically the Paintbox Yarns Simply Aran. The yarn is soft but has some grab, giving it a medium-soft feel. The waffle stitch blanket can be made with just one color or with color blocks or stripes. The finished blanket size is 35×37 inches, but the pattern can be adjusted for larger sizes using multiples of 3+2. The pattern includes instructions for an optional border, but it looks great without one. The pattern is easy to follow and suitable for beginners. Various individuals have given positive feedback on the simplicity and beauty of the pattern. LoveCrafts regularly has Paintbox yarn sales and offers packs of single colors or pre-made color combinations.
Learn Beautiful Crochet Stitches with These Crochet Stitch Instructions PDF Downloads
Where can I find crochet stitch instructions PDF files? There are lots of free PDFs available online to help you learn new crochet stitches. Here are some crochet stitch instruction PDFs to get you started on your crochet journey!
For more help learning to crochet, check out my Learn Crochet page here.
1. Crochet Stitch Encyclopedia PDF
A well-designed, in-depth guide to crochet stitches and techniques.
Find both creativity and expertise in the Crochet Stitch Encyclopedia PDF! The Crochet Stitch Encyclopedia has all the beautiful crochet stitches and information you need to take your craft to the next level.
This comprehensive guide provides detailed instructions for beginners and more advanced stitches, along with tips and tricks to make the perfect fabric. Crafting beautiful pieces is easy with help from the Crochet Stitch Encyclopedia.
2. 4H Crocheting Handbook Free PDF
Learn to create beautiful, handmade crochet pieces with the 4H Crocheting Handbook. If you're a crochet novice learning the basics, this free PDF guide is all you need to get your yarn masterpiece started.
Learn how to start and finish projects, create different stitches, and more. Plus, the illustrated format makes it easy to follow along.
3. Crochet: The Complete Step-by-Step Guide Free PDF Download
With Crochet: The Complete Step-by-Step Guide, you can learn the basics of crochet in no time!
This comprehensive guide is designed to help you develop essential techniques and gain confidence in your crocheting skills. Plus, with more than 80 patterns broken down step-by-step, you can create stunning projects with ease.
Enjoy creating something beautiful!
4. Free PDF Encyclopedia of 300 Crochet Patterns, Stitches & Designs from Elluse
Are you looking for a comprehensive encyclopedia of crochet patterns, stitches, and designs? Look no further than Elluse's Encyclopedia of 300 Crochet Patterns, Stitches and Designs!
This collection contains over 300 crocheting patterns that cover a variety of styles and techniques, including lacy patterns, intricate stitches, and fast-working designs. Whether you're a beginner or an experienced veteran, our encyclopedia is sure to have something to offer you.
With hundreds of inspiring pages to browse through, you're sure to be inspired to start creating your next project with confidence and skill.
5. All Free Crochet – 8 Crochet Stitches to Learn PDF
Beyond the basics, 8 different stitches to learn
Ready to take your crochet skills to the next level? With All Free Crochet's 8 Crochet Stitches to Learn PDF, you'll learn how to create a variety of stitches that will elevate your projects with easy-to-follow instructions.
Dive into the wonderful world of crochet using these versatile stitches!
6. Free Crochet Guide from the University of Kentucky
It takes skill and practice to master the art of crochet. If you're a beginner or just looking to brush up on your skills, look no further than University of Kentucky's free Crochet Guide!
This illustrated guide covers the basics you'll need to start crocheting. It's black and white pages are easy to print, and with illustrated instructions, you will be able to follow along with ease.
Download the free Crochet Guide to learn to create beautiful handmade items in no time!
7. All Free Crochet – Guide to Free Crochet Patterns
Ready to get started with the art of crochet? With All Free Crochet's – Guide to Free Crochet Patterns, you can learn the skills and confidence to create your own one-of-a-kind projects.
Written by experienced crocheter Emilda Harrington, this book offers 13 stitches plus beginner patterns that are easy to learn and understand.
Just pick up your hook and let your imagination run wild!
8. Stitch Abbreviations Guide Printable PDF
Have you ever found yourself stuck while crocheting, trying to figure out exactly what a particular abbreviation or symbol means?
It can be frustrating when you come across a pattern written in a jumble of unfamiliar letters and symbols. That's where this Stitch Abbreviations Guide comes in.
This guide is an easy-to-print (or save to your tablet!) PDF that contains all the most common crochet stitch abbreviations.
With your copy of this stitch guide, you'll be able to decode any pattern in no time!
9. Free Crochet Stitch Instructions PDF: Learn to Crochet Ebook by Mikey
Lots of stitch tutorials plus video lessons.
Are you ready to take your crafting skills to the next level? With Mikey's Learn to Crochet Ebook, you can master this unique, beautiful craft in no time at all!
Whether you're a novice or an experienced crocheter, his comprehensive guide and video lessons will teach you everything from the basics of crocheting to new, innovative techniques.
Get ready to add some new skills to your crochet skillset with the help of Mikey's Learn to Crochet Ebook.
10. No More Magic Rings PDF Download
Are you tired of starting your crochet projects with a magic ring that's finicky and difficult to work with? Even experienced yarn crafters like myself know the frustration of trying to remember the Magic Ring technique!
With the No More Magic Rings PDF download, you'll never have to worry about making perfect rings again!
This guide gives you step-by-step instructions on how to easily create circles to start projects without the fuss. Grab this essential PDF today to save time and frustration while crafting your latest project.
Importance of Having Great Resources for Learning Crochet
Having clear, reliable resources for crochet patterns and stitch instructions is really important when you're getting started with any craft.
Good resources allow new crocheters to expand their skills and creativity.
A good video, book, or PDF can provide step-by-step instructions, clear diagrams, and helpful tips for completing projects successfully. With access to a variety of patterns and stitch instructions, crocheters can try new techniques, experiment with different fibers and yarns, and create unique and personal projects.
Beyond that, a good resource can help prevent frustration and mistakes by providing clear instructions and troubleshooting advice. This can be especially helpful for beginner crocheters who are still developing their skills and gaining confidence.
Having a reliable resource also helps crocheters save time by avoiding the need to search for patterns and instructions from multiple sources. With a well-organized resource, crocheters can easily find what they need and get started on their projects right away.
Why Download Crochet Patterns and Crochet Stitch Instructions as PDF files?
PDF downloads are a popular format for knitting and crochet patterns because they offer several benefits: convenience, portability, easy printing, environmentally friendly, and are cost-effective.
As great as they are, though, there are a few challenges as well. Here are some advantages and drawbacks to learning crochet from PDFs or Ebooks.
Advantages of Learning Crochet Stitches from a PDF or Ebook
Convenience: Learning crochet from a PDF or e-book is convenient, as it can be done anytime and anywhere as long as the necessary materials are available. PDF downloads can be accessed immediately, allowing knitters and crocheters to start their projects right away. This is especially useful for those who live far from a yarn store or do not have access to a large selection of patterns in print.
Clarity: PDFs or E-Books provide a range of techniques, projects, and patterns from a variety of different crocheters. They can challenge or give direction to those wanting to learn crochet. A book can provide detailed instructions and illustrations which makes it easier to understand the techniques of crochet. It is a great way to hone your skills in your own time with no pressure or expectations from others.
Portability: PDFs can be easily stored on a computer, tablet, or smartphone, making it easy to access patterns while on the go. This allows knitters and crocheters to work on their projects anywhere, without having to carry a physical copy of the pattern.
Accessible from Anywhere – Easy to Print: PDFs can be easily printed, making it easier for knitters and crocheters to work from a physical copy of the pattern. This is especially useful for those who prefer to work from a printed pattern rather than from a digital device.
Environmentally Friendly: PDF downloads reduce the need for physical copies of patterns, reducing waste and helping to protect the environment.
Cost-Effective: It is an affordable way to learn crochet without having to pay for classes or tutors. PDF downloads are often more affordable than physical patterns, making it easier for knitters and crocheters to try new patterns and expand their skills.
Drawbacks to Learning Crochet Stitches from a PDF or Ebook
Inconsistent Advice:
Non-Standardized Terms & Diagrams: There may be difficulties understanding the symbols used in diagrams, which could lead to mistakes being made when crocheting patterns in books.
No Help if You Get Lost: Not all books provide clear enough instructions for beginners, leaving some feeling confused and overwhelmed. Without any practical guidance, it may be more difficult than learning from a video tutorial or an experienced crocheter.
Where to Find More Free Crochet Stitch & Crochet Patterns in PDF Format
Having a great selection of resources for crochet patterns and stitch instructions is essential for any crocheter, regardless of skill level. It allows you to explore new techniques, avoid mistakes, and complete projects with confidence.
There are lots of places where you can find beginner-friendly crochet patterns in pdf format. Here are some ideas of where to start:
Official Yarn Websites: Yarn Brand websites such as Lion Brand Yarn, Red Heart, and Yarnspirations often have a section dedicated to beginner patterns. These patterns are usually well-written and easy to follow, and the websites often offer them for free as a pdf download.

Free Crochet Pattern Websites: Websites such as Ravelry and All Free Crochet have a vast collection of free crochet patterns, including beginner patterns. These patterns are usually contributed by individual designers and can be downloaded as a pdf file.

Online Crafting Sites: Websites such as Love Crafts and Craftsy offer beginner crochet patterns for sale in pdf format. These patterns are often written by independent designers and often include more detailed instructions and additional photos.

Traditional Books: Many crochet books are specifically geared toward beginners and include simple patterns and step-by-step instructions. You can find these books at your local bookstore, online, or even at the library, and some may be available for download as a pdf.

There are many options for finding beginner crochet stitch tutorials and patterns in many formats. Try looking for free patterns on official crochet websites and free pattern websites, from online craft stores, or find beginner-friendly books that include patterns.
My Final Thoughts on Crochet Stitch Instructions PDF Downloads
I hope this article has been helpful in highlighting some of the best crochet stitch instructions PDF downloads!
I encourage you to try out different resources and find what works best for you and your crochet style.
Remember, the most important thing is to have fun and be creative! So don't be afraid to experiment and find your own unique crochet style. Happy crocheting!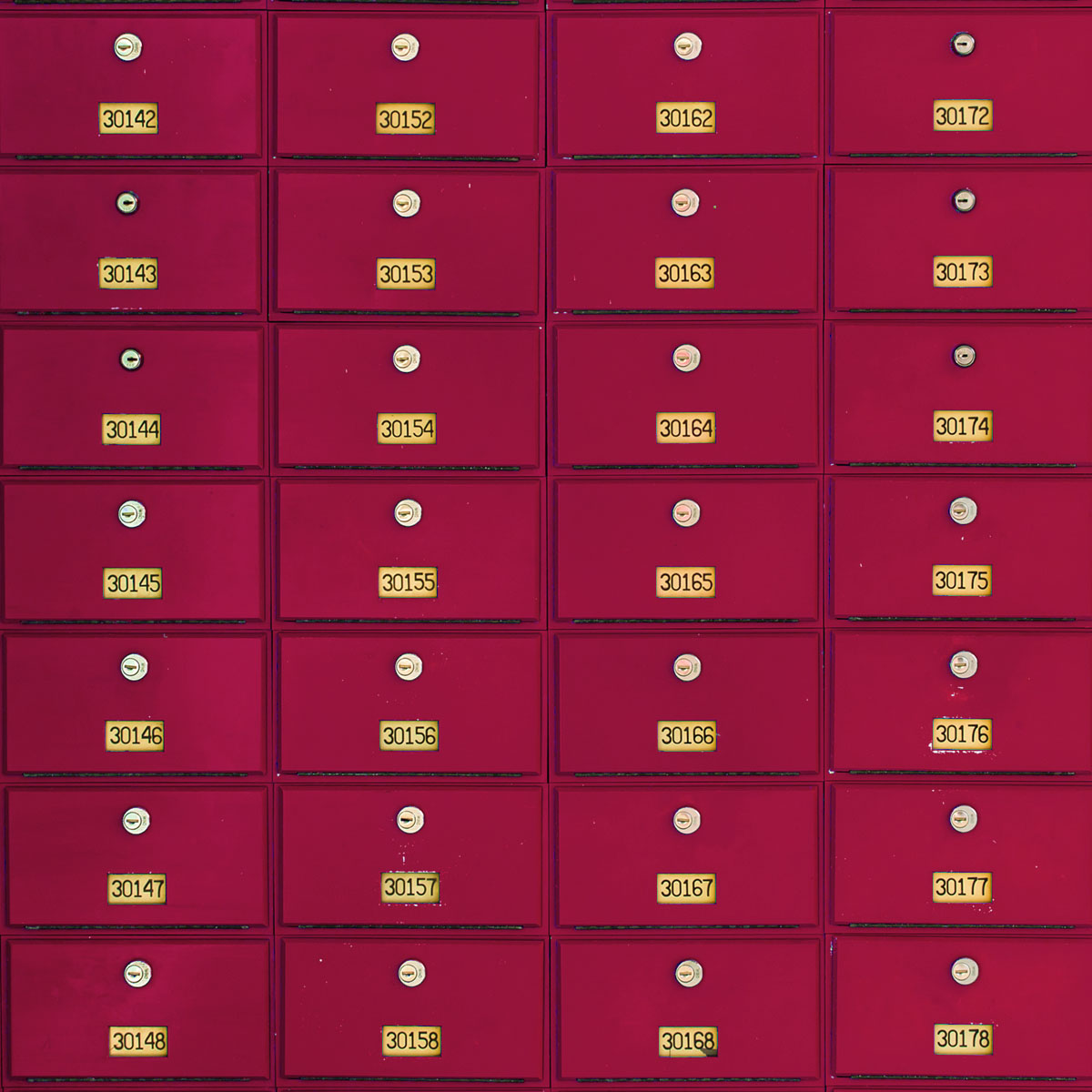 Join the Creative fun!
Sign up for my newsletter to get free Arts, Crafts & Design resources directly to your inbox!
I send emails once a week or less. No selling, no spam, I promise!
More Categories