This post may contain affiliate links. You can read my full affiliate disclosure here. Thank you for your support!
9 Easy Crochet Baby Blanket Patterns for Beginners
9 Easy Crochet Baby Blankets for Beginners – Yarn, Tools, and Free Crochet Patterns Perfect for Beginners
Crochet Baby Blankets for Beginners. Crochet is a fun and easy hobby to pick up, and crocheting baby blankets is a great way to get started.
In this post, we'll talk about supplies you'll need, tips for your project, and which is the best crochet stitch for a blanket.
And of course, you'll find 9 simple patterns you can start with for free!
This post may contain affiliate links. You can read my full affiliate disclosure here. Thank you for your support!
Whether you're expecting or you know someone who is, the arrival of a new baby is a wonderful blessing. It's also a perfect time to try making a blanket!
Who wouldn't want to wrap their little bundle of joy in a warm, cozy, soft cocoon made by hand with lots of love?
Handmade baby blankets are cherished keepsakes and make great baby shower gifts. You can customize the size, design, and colors to suit the baby's nursery or the new Mama's taste. It's wonderful to make something perfectly customized for the new baby.
Here's how you can get started making a beautiful baby blanket for the new arrival. First, we'll look at supplies, blanket sizes, tips & tricks, and more to make sure your baby blanket turns out just right.
Then we'll dive into a list of crochet baby blankets for beginners to try, each with a free pattern.
Common Baby Blanket Sizes: What's the Best Size for an Easy Baby Blanket Crochet Pattern?
What is the best size for a crochet baby blanket? An average baby blanket can vary in size but usually measures approximately 36″ to 60″.
You might want to consider a smaller one for new babies (these can also be used as a 'security blankie' later on) or a bigger one that will be useful until they're toddlers and beyond. One of the crochet baby blankets my son received as a newborn is still being used as a couch blanket 10 years later!
Standard Baby Blanket Sizes
Receiving blanket – 38″ x 38″
Crib – 36" x 50"
Small throw – 52″ x 60″
If you want your baby blanket to be used for snuggling – a beloved blankie to take everywhere – then a smaller size might be best. However, if you want a blanket that can be used at the park or for floor play, then a larger size might be a better option.
Remember, crochet baby blankets come in all shapes and sizes, so it really depends on what you want to use the blanket for. Ultimately, the size of the blanket is up to you and what you think will be most comfortable for your little one.
Tools and Supplies Needed
You'll need a few basic crochet tools to get started, including a crochet hook, yarn, and a pattern.
You can find simple crochet patterns for beginners online or in crochet books. I've listed 9 of my favorites below.
The hook and yarn will be used to create the actual blanket, while the pattern will provide guidance on how to create the desired results.
Once you have your supplies and a pattern chosen, you can start crocheting your own baby blanket!
Yarn: Pick the Best Yarn for Baby
When looking for a baby blanket yarn, the type you choose is important. New babies have delicate skin, so the yarn you use to make a baby blanket is going to be different than if you were making slippers or a throw pillow.
Choose a soft, washable yarn in a baby-friendly color. Trust me – as beautiful as natural fibers are, the new mom doesn't need a fussy blanket that has to be washed separately.
Synthetic Fiber Yarns
Acrylic yarn is a great choice because it's available in all different styles, and it's easy to care for! You can throw the finished blanket in the washer and dryer without doing anything special.
Any good quality acrylic will hold up through many wash cycles – a critical feature for baby gear!
Natural Fiber Yarns
If you do want to go with a natural fiber, superwash Merino yarn is a good choice. It's made of soft wool and is machine washable.
For a cooler blanket – maybe for a summer baby – cotton, bamboo or a blend of the two are all great choices. These fibers are far cooler than wool and even acrylic.
Do keep in mind that natural fibers are harder to care for, and a blanket like this will be more suitable for decorative use or special occasions than for everyday use. They're beautiful for an heirloom blanket though!
Yarns Weight
Remember that regardless of yarn material, you'll need to choose the right yarn weight for your pattern.
It may seem counterintuitive, but you probably do NOT want to choose a "baby yarn" for a blanket. These super soft, lightweight yarns are generally thin and delicate and are more suited to tiny booties and hats than a blanket.
Be sure to check the instructions on your pattern before picking your yarn.
Yarns Color
While the type of yarn impacts the function and usability of the final blanket, the color you choose is ultimately a design choice more than anything. Choose a color you think the new parents will like!
Depending on their personality, they might like a traditional soft pink or blue, or they may prefer a more gender-neutral color palette in creams, tans for greys.
A solid color is often best, but you can also use a variegated yarn or a contrasting border to add interest to the final creation.
Crochet Hook: Which Hook to Use
Crochet hooks come in many sizes. You might think that a baby blanket would use a small hook, but that's often not the case.
Big, bulky yarns like chenille can be used to make a quick, thick, super-soft blanket. If you choose a bulky yarn, of course, you'll need a large hook to match a bulky-weight yarn.
Always check your pattern or your yarn label to see what hook size you should use for the particular yarn weight you're using.
Picking an Easy Pattern
The best free crochet pattern is something that's easy to follow and has repetitive stitches.
It's a good idea to read through the whole pattern to make sure you understand it before you start. There's nothing worse than getting part way in and not being able to figure out what you're supposed to do!
A simple pattern will be easiest to follow for beginners. A pattern that uses a single crochet stitch to create a blanket is a great option if you're newer to crochet.
As a bonus, these patterns will usually have a more timeless look than more fussy alternatives. They're perfect for heirloom blankets that will be in the family for many years.
No Hook? Try a Finger Crochet Stitch for a Blanket!
Finger crochet is a great way to make a baby blanket for beginners – you don't even need a hook! If you choose a super-bulky yarn, it's a really quick project to finish.
Simple Baby Blanket Pattern Instructions
One popular stitch for creating a baby blanket is the single crochet stitch, which is very easy to learn.
Once you know how to do the single crochet stitch, you can easily expand your stitch range to create different designs and patterns.
At its most basic, you can make an easy blanket in 3 steps. To crochet a simple baby blanket, all you need to do is:
Create the starting chain
Repeat a stitch sequence
Cast off
Of course, these instructions are very simplified, but they can be followed with any yarn to make a simple blanket of any size!
Step 1 – Create the Starting Chain
To begin crochet baby blankets for beginners, you will need to create a starting chain by chaining stitches onto your crochet hook.
Step 2: Repeat a Stitch Sequence
Once you have created the chain, you will then need to repeat a stitch sequence.
The most basic stitch sequence for a baby blanket is single crochet. Of course you can use any stitch you like.
To create this stitch sequence with a single crochet stitch, you will need to work one single crochet stitch into the center of each individual chain link in your chain. After the first row, create 2 extra chain links. Then, flip your work, and crochet back across the first row of crochet stitches.
You will need to repeat this until you have reached the desired length for your blanket.
Step 3: Cast Off
Finally, once you have reached the desired length, you will need to cast off by cutting your yarn and pulling it through the last loop on your hook.
Weave in the yarn ends and you're all finished!
Tips to Help You Make the Perfect Baby Blanket
Crocheting baby blankets is a great way to show your love for a special little one.
Even beginners can easily learn how to make a beautiful blanket with these helpful tips and the easy patterns listed in this post.
With a little practice, anyone can make the perfect baby blanket!
Choose a Simple Pattern
Choose a pattern that is simple enough for beginners and starts with the basics, such as single crochet, double crochet and treble crochet stitches. An easy stitch pattern means the project will work up faster and you'll be less likely to make a mistake.
You'll find list of patterns easy enough for beginners listed in the "Easy Crochet Baby Blanket Patterns for Beginners" section below these tips.
Consider the Yarn Color and Texture
When choosing yarn for a baby blanket, it is important to select a soft and gentle material. Babies have delicate skin and a soft yarn will help to ensure baby's comfort when cuddling with the blanket. If the yarn is too bulky or rough, it may feel uncomfortable on baby's skin and can cause irritation.
A good yarn for a baby blanket should be soft, durable, and easy to care for. Blankets made of synthetic fibers like acrylic are ideal for baby blankets, because they're soft and super durable.
Natural fibers such as cotton, bamboo, or superwash wool are also beautiful, and these materials are breathable.
The color and texture of the yarn also play an important role in creating a cozy blanket. Choose a yarn color that will complement the room's decor, or a neutral color that can be used for both boys and girls.
See this post section for more thoughts on choosing yarn.
Size It Correctly for Its Intended Use
I know making a gauge swatch can be a bit of a drag when you just want to get started on your new project, but it really is important. Be sure to crochet a gauge swatch with the yarn and hook you plan to use. This will help make sure your blanket ends up the size you intended.
Baby blankets can be made in just about any size, so consider what the new baby will be using the blanket for. Is it for a crib or just a snuggly comfort blanket? See more on blanket sizes here.
Add some Extra Personality with a Border or Tassels
The yarn type, color, and pattern you choose will give your blanket a unique look, but you might want to add a bit more. Consider adding decorative details such as a fun fringe or a simple border to personalize the blanket.
By adding a colorful border, even a simple blanket will really stand out and become a memorable keepsake. You can add a simple border with a single or double crochet stitch all the way around the blanket, or you can get a little fancier with something more complex.
Tassels are a particularly easy addition that even beginners can master with a few simple stitches. I have a tutorial on how to add them – you can follow it right there.
With the huge array of yarn colors and textures available, you can find something to match any baby's nursery decor.
Easy Crochet Baby Blanket Patterns for Beginners
Crochet is a great way to create beautiful projects for your home, and it's also a great way to make unique gifts for friends and family. If you're new to crochet, you might be wondering where to find some easy baby blanket crochet patterns for beginners.
Here's some good news: There are SO many easy baby blanket crochet patterns for beginners out there!
If you're looking for free patterns, there are many resources available online. Just do a quick search on Google or Pinterest and you'll find plenty of results. There are also many books available that contain baby blanket crochet patterns.
If you're looking for something specific, Ravelry also has lots of free crochet baby blanket patterns. You need to sign up for a free account to access them, though.
1. Sweet Ocean Breeze – Striped Simple Stitch Crochet Blanket
This pretty striped pattern is a quick and easy crochet baby project to knit. It would make a great project for a beginner!
I believe Rebecca made this blanket using Bernat blanket yarn, which is a great choice because it's durable and widely available. The colors are bright and cheerful, and the stripes add a bit of interest.
Free Pattern from Rebecca at Yarn + Chai
While this would be a super cute project for a baby crib blanket, it could also be used as a lap blanket or afghan.
2. Little V Stitch Easy Baby Blanket
The Little V Stitch Easy Baby Blanket pattern is a perfect start for beginner crocheters! This simple pattern is easy to learn and can be completed quickly.
This pattern uses the V-Stitch, so if you need a little refresher on how that works, watch this! Robyn explains it very well in the video above!
With the Little V Stitch Easy Baby Blanket pattern, you'll be able to create a cozy, handmade blanket for a special little one in no time.
Free PDF Pattern from Lion Brand
Lion Brand says: "The Little V Stitch Blanket Pattern is a crochet blanket pattern made with medium weight yarn that has a skill level of easy."
3. Color Block Bernat Baby Blanket
This modern color block baby blanket uses Bernat's soft, chenille-style yarn. This super bulky yarn is fairly economical, and makes it a quick and easy project to make!
Color block baby blankets are perfect for adding a splash of several colors, without an overly complex stitch pattern.
Free PDF Pattern from Yarnspirations
Yarnspirations says: "The most meaningful gifts are often the simplest, as is the case with this toasty blanket. Choose colors to match any nursery, and keep it handy on cool autumn nights."
4. Double Crochet Chevron Blanket with Video Tutorial
If you are looking for a crochet blanket to gift to a newborn, this classic chevron design is ready for the occasion. You can make this perfect baby blanket in just a few hours, so it's not a huge time commitment.
Chevron blankets are quick to knit, and you're sure to complete a beautiful crochet gift in no time at all.
Free Pattern & Video Tutorial from Daisy Cottage Design
Lauren says: "Chevron Crochet Patterns are some of my favorite things to make! Whether you're looking to crochet a gift or want to make an afghan for the back of your own couch, this free crochet pattern is the perfect choice."
5. Done In a Weekend Chevron Baby Blanket
Jess made the lovely blanket for her baby boy in just a couple of days. The finished blanket measures approximately 33 x 39″, so it's perfect for using in a stroller or crib.
Whether you need a speedy crocheted blanket pattern for a boy or a girl, you can customize the chevron colors to suit your preference.
Whatever the color, you can finish it in about a weekend!
Free Pattern from Make and Do Crew
Jess says "This easy granny stitch ripple blanket is a real joy to make as it uses simple melodic stitches and extremely smooth yarn."
6. Easy to Crochet Simon Blanket
The Simon Blanket showcases a quick, straightforward stitch. Its easy repeat pattern is not at all fussy, so it's suitable for people needing to make a quick project!
If you want to add some extra personality, you can dress up the finished blanket by adding a simple border at the end.
Free Pattern from Jerica Tompkins at Yarn Hook Needles
Jerica says: "The Simon Blanket features a simple, elegant stitch. It is great for someone needing to make something quick! You'll love how easily it is to create the textured clusters and how adding a simple SC border will make it perfect!"
7. Textured Cobblestone Crochet Blanket Pattern
The Cobblestone blanket is comfortable, plush, and fashionable. Because of its tight stitches (no holes!), this easy crochet blanket would make a nice warm crib blanket or floor blanket for tummy time.
Made of a textured pattern that is easy and relaxing to crochet. This blanket pattern is perfect for beginners – Grace offers instructions for 9 sizes and a video tutorial on the stitch pattern.
Free Pattern & Video Tutorial from Grace at Stitch Berry Blog
Grace says: "Ever since I discovered this stitch a few years ago, I have been dreaming about creating a simple blanket pattern with this stitch. This blanket was a long time coming, but I am beyond thrilled to finally release the Cobblestone Blanket pattern!"
8. Single Stitch Free Crochet Baby Blanket
This is a great pattern for beginners who want to try working with super bulky chenille yarn. You only need to know how to do two stitches for this chunky crochet baby blanket – the blanket uses only single crochet and the chain stitch.
This project works up quickly, you can make this blanket in just a few hours. It's perfect if you're looking for a last-minute gift idea!
Free Pattern & Tutorial from Easy Crochet
Krista says: "I know what you're thinking. I am new to crochet. Don't worry! There are only a few crochet stitches you'll need to know to make this easy crochet baby blanket, which are the single crochet and chain stitch."
9. Half Double Mock Granny Stitch Blanket
This pretty blanket uses a classic mock granny stitch to create cozy stripes of color.
Free Pattern from Crochet Dreamz
Shehnaaz says "Have you always loved the classic look of crochet granny stripe blankets? I have tried to imitate the look of a crochet granny stitch with Bernat Blanket yarn in this crochet blanket. I hope you like the outcome."
Common Questions on Free Crochet Baby Blanket Patterns for Beginners
Here are some of the commonly asked questions I hear about crochet baby blankets for beginners. If you have a question that's not answered here, be sure to leave it in the comments below and I'll add it to the list!
How Do You Crochet a Baby Blanket Fast?
If you have a new baby on the way, or an upcoming baby shower in need of a gift, you might need to make a blanket fast.
To crochet a baby blanket quickly, you'll want to choose a quick and easy-to-work pattern, with a simple pattern repeat. Use a large crochet hook and thicker yarn (bulky or extra bulky). This way, you will need to make fewer stitches, and you'll be able to work through the whole project quickly.
Do I Really Have to Crochet a Gauge Swatch?
Well, technically no, but it's definitely a good idea!
When crocheting a baby blanket – especially for beginners – it is always a good idea to crochet a gauge swatch. A gauge swatch will help you determine the correct tension for your project, as well as ensure that your finished piece will be the desired size.
Although it may seem tedious, taking the time to create a gauge swatch before starting a project can make all the difference in the end.
How Can I Learn to Crochet?
Crocheting is an enjoyable and rewarding hobby that can be learned quickly and easily. It is a great way to make unique items for yourself or as gifts for others, such as baby blankets. With the right materials and instruction, beginners can create beautiful crochet baby blankets with ease.
Whether you are looking to learn the basics or perfect more complex stitches, there are a variety of resources available to get you started on your crochet journey.
If you'd like to start learning how to crochet, you can check out my "Learn to Crochet" page here.
What's the Best Stitch for a Baby Blanket? Is There a Right Crochet Stitch for a Blanket?
There are many different crochet stitches that can be used for a snuggly baby blanket, and there's not really one best stitch.
It depends on your skill level, and how you want the final blanket to look.
Some of the most popular stitches for beginners to create a blanket include the single crochet stitch, simple double crochet stitch, and the half double crochet stitch. The single stitch is slightly easier and will create a tighter, stiffer fabric with no holes. The double crochet will create a more open, drapey fabric.
Choose the stitch for a baby blanket you think suits your project best!
Can you crochet a blanket in one day?
You bet!
If you use a stitch pattern that's easy to work and the blanket is not too large – like a regular-sized baby blanket – then it's definitely doable. Assuming your skills are fairly good, you have a large hook and extra-bulky yarn, it's possible to crochet a blanket in one day.
What to look for in a one-day blanket pattern:
uses only basic crochet stitches
uses simple pattern repeat – nothing tricky!
uses thick yarn (bulky or extra bulky) and a large hook
Of course, if you're new to crocheting or the blanket is huge, it will take longer. But in general, simple baby-sized blankets are fairly quick to make.
Final Thoughts: Easy Crochet Baby Blankets for Beginners
If you've picked a pattern from the list above, and you're about to start making crochet baby blankets for beginners, congratulations! Give yourself a pat on the back – you're about to make something amazing!
Making your own baby blankets will help hone your crochet skills, and you'll end up with something beautiful and useful!
I hope you enjoy crocheting baby blankets as much as I do!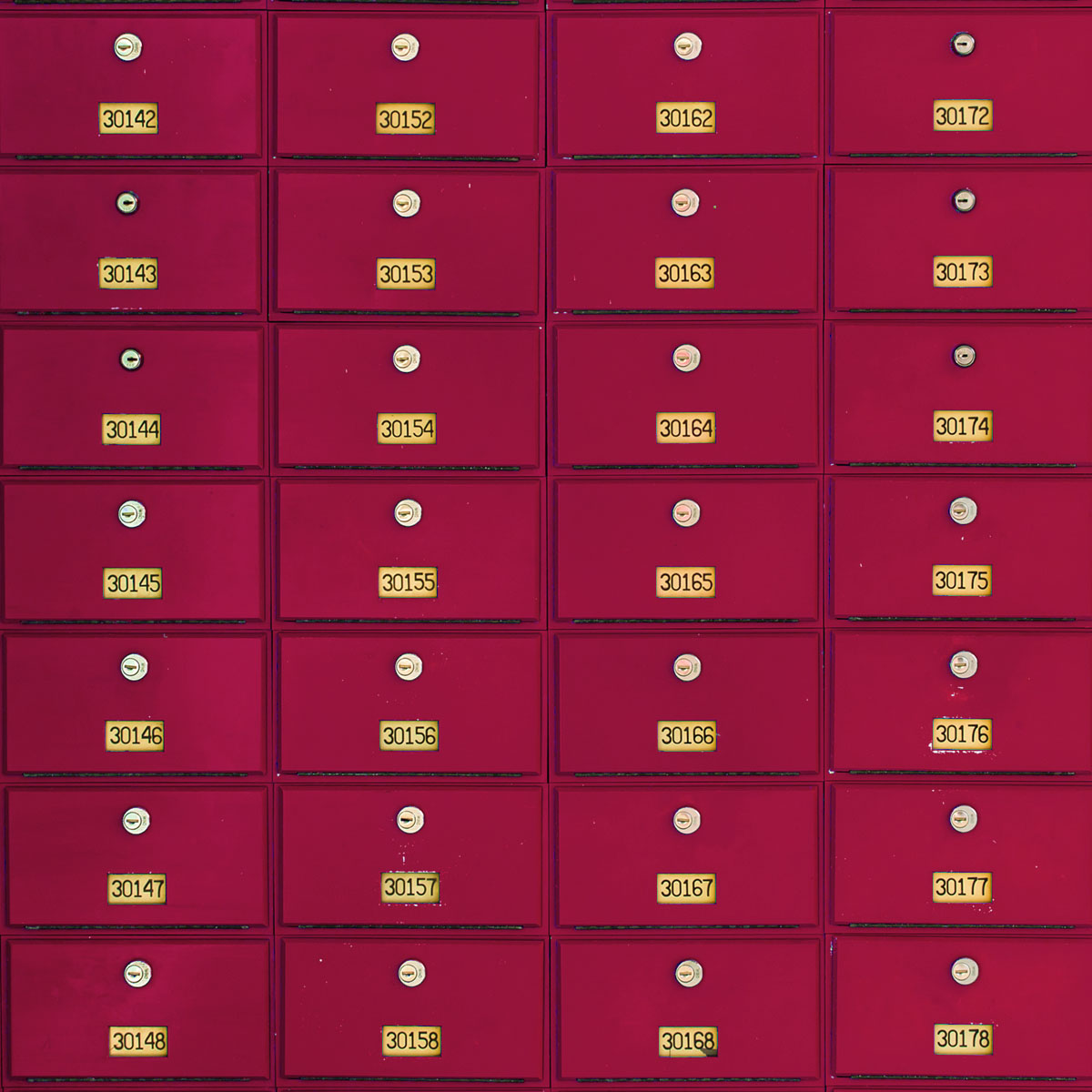 Join the Creative fun!
Sign up for my newsletter to get free Arts, Crafts & Design resources directly to your inbox!
I send emails once a week or less. No selling, no spam, I promise!
More Categories