This post may contain affiliate links. You can read my full affiliate disclosure here. Thank you for your support!
10 Angry Birds Hat Crochet Patterns: Free Crochet Patterns to Crochet Angry Birds Hats
10 Angry Birds Hat Crochet Patterns: Free Crochet Patterns to Crochet Angry Birds Hats (DIY Free Patterns for a Red Angry Bird, Yellow Angry Bird, Black Angry Bird Hat, and a Green King Pig Character Hat Too!)
Angry Bird Crochet Hat Patterns. Who doesn't love Angry Birds? Now you can take your fandom to a whole new level with these awesomely adorable crochet Angry Birds hats!
This fun, iconic game brings players back to the days of simple, addictive gameplay… and these quirky bird hats will have you feeling like a kid again. These DIY crochet creations are inspired by the ever-popular game, Angry Birds.
Whether you're an avid crocheter or just starting out, the 10 free Angry Birds crochet hat patterns listed in this blog post are sure to provide lots of joy as you create your favorite characters. They'll bring a smile to everyone's face when you're wearing your hat too!
Grab your favorite hook and let's get ready to crochet a one-of-a-kind hat. Show the world you're a proud Angry Birds fan!
Please note: I didn't create any of these patterns – I just compiled them into a collection. All pattern copyrights photo credits belong to the original authors. Unless otherwise specified on their site, please do not copy, distribute or sell these patterns without permission.
10 Angry Bird Hat Patterns You Can Crochet for Free!
Here's my list of 10 free crochet angry birds hats that you can make today – each one made with easy-to-follow, step-by-step instructions!
1. Mari-Liis Amigurumi Inspired Angry Red Bird Hat
In a nod to "Terrance" the big red bird, Mari-Liis has come up with an adorable, Amigurumi-inspired way to keep your ears warm this winter!
This free crochet pattern is a great way to practice your basic crochet techniques and create a unique piece of headwear.
This hat features an angry red bird design, as well as a flap piece on each side of the hat to keep little ears warm in even the coldest weather. With this pattern, you can create a one-of-a-kind hat that is sure to turn heads!
This easy pattern is 1 size and worked in the round.
It uses about 125 meters or 114 yards of yarn in the main red color. You'll also need leftover or partial skeins in black, white orange, and grey.
Mari-Liis used fine merino wool and a size 3.5 mm crochet hook, but you could substitute a fine yarn weight of any fiber you like.
2. Amy's Red Angry Birds Beanie Crochet Pattern
Amy's Red Angry Birds Hat Crochet Pattern is the perfect way to show your love for "The Big Bird" in the classic video game.
This free pattern allows you to create a unique beanie style hat that perfectly captures the iconic design of the classic Angry Birds character. It's even got little feathers at the top of the hat!
With easy-to-follow instructions and detailed photos, this crochet pattern is perfect for both experienced and beginner crocheters.
Make one for yourself or as a thoughtful gift to a fellow Angry Birds fan!
Amy has provided this pattern in 7 sizes, from newborn to adult, so can be worn by children or adults. It uses the magic ring method to crochet in the round. It includes directions to create the bird face details featuring a 3d nose (or beak, I guess).
3. Snappy Tots Red Bird Diaper Set
Heidi from Snappy Tots has released an adorable free pattern to crochet a matching sibling set – red bird hats and a newborn diaper cover for the baby.
The pattern is perfect if you're looking to make a special gift for a new parent or take some fun photos with the new baby.
The pattern includes instructions for both the diaper cover and hat, as well as sweet little pom-pom and braid embellishments.
4. Kendra's Flappy Angry Birds Hat
This free hat crochet pattern from Kendra is sure to put a smile on the face of any lucky recipient!
With three sizes (child, adult small, and adult large), you can make a cozy hat that will fit anyone.
The flaps provide extra warmth and there are ties under the chin for a perfect fit. Plus, it's super cute!
The directions are written in American crochet terms – they're easy to follow so you can finish your project quickly. You may want to repeat rows in the main body of the hat, or in the flaps to make them longer, depending on what size hat you're making.
Kendra's pattern uses standard crochet materials like worsted weight yarn, and a 5mm crochet hook.
What a great way to show off your crochet skills!
5. Elise's No Flaps Bomber Bird Beanie Pattern
This Angry Birds Bomber Beanie Pattern from Elise is a great way to bring your favorite character to life!
Not only is the pattern free – it's easy enough for an amateur crocheter to follow. All you need is some worsted-weight yarn and a size 5mm crochet hook.
Just grab your crochet gear and start chaining away!
Before you know it, you'll have created an impressive bird hat that will turn heads everywhere you go. Get creative with the colors and let your inner artist (and Angry Birds geekiness) shine.
This hat is sure to make fans of the game smile!
Bonus: Breakdown of Face Details and Crochet Stitch Chart
This post and video from Fab Art DIY has extra details on how to crochet Elises hat, including creating the facial feature details. You can find that post here.
6. Gifted Paws Angry Birds Hat & Matching Fingerless Gloves
Are you looking for a fun way to show off your Angry Birds fanaticism? This free crochet hat pattern from Gifted Paws is perfect for big kids or adults who want to brave any type of weather in style.
The best part? There's a free pattern for coordinating fingerless gloves too!
Based on the Bomb Bird character, this pattern is great for both beginners and more experienced crocheters.
It uses good old "Red Heart" worsted-weight acrylic yarn and a size 5.0 mm crochet hook. The earflaps make it toasty warm, so the hat can be worn all winter long.
The pattern is easy: after you've prepped the crown section of your hat, you'll add flaps and ties with the same black yarn. Then add the eyes, beak, and those famous eyebrows, and enjoy a great job well done! 
Bonus: Free Matching Fingerless Gloves Pattern
Find the pattern for the matching Bomb Bird fingerless gloves pictured here.
7. Amy's Yellow Angry Birds Hat Pattern
Another wonderful pattern from Amy's Crochet Patterns, this delightful pattern features everyone's favorite angry yellow bird, "Chuck".
This beanie pattern is similar to Amy's red hat pattern from my #2 list position this hat is crocheted from the top down in the round, magic circle technique.
It's a fun, kid-friendly project that can be whipped up in no time. The directions are simple, and the stitch pattern isn't difficult to remember.
As an added bonus, it's totally customizable – you can change the color of the yarn and play with the facial features to make it truly yours!
8. Angry Yellow Bird Hat by Aleksandera
Get ready to unleash your inner Angry Bird with Aleksandera Krylova's free crochet pattern for a cheerful yellow Angry Bird hat!
Whip up this delightfully expressive little guy in no time, with the Fingering weight yarn and 2.5 mm crochet hook.
This great pattern has detailed instructions on how to create the signature 3D beak and black feather tuft that sits on the crown, so you can truly craft something unique!
Download the pattern now from Ravelry (it's free to download, but login is required!) and get ready to show off your creation!
9. Jenna's Green King Pig Hat Video Tutorial
This one is not technically a pattern, but a great King Pig crochet tutorial all the same. Give it a try – you'll be happy you did!
Get crafty with the Green King Pig Hat Video Tutorial on Youtube! Jenna, our crochet queen, will guide you on this cute hat from ears to snout!
She's created an upbeat and easy-to-follow video tutorial that is sure to get your hook fired up. With colorful and bright yarns, this adorable pig hat will become a favorite in no time.
Jenna has even provided a left hand version for all you southpaws – you can find that one here.
10. Crafty Kiwi Chick's King Pig Hat with Flaps
Crafty Kiwi Chick brings you her Green King Pig Hat, a fun and stylish crochet Piggy Hat pattern for all ages!
This kind of project takes about 3-4 hours and uses Pale Green DK weight yarn and a 5mm hook.
With this hat, you'll have an eye-catching piece that's perfect for cool days or costume parties! This hat makes a statement for sure.
Why You Should Try Crocheting a Hat
Crocheting is a great way to relax and get creative. And when it comes to crocheting something special, there's no better way to begin than by making a crochet hat!
This is a wonderful project to experiment with, because it requires less yarn than other projects and can be made scrap yarn if desired.
Plus, hats are simple enough that they can use free or older patterns while still looking great. The only things you need are a crochet hook, some yarrn and time to focus on the specifics of a pattern.
With just a few basic supplies and a few hours of your time, you can easily create a unique hat using your own personalized style.
Find yourself a pattern online or grab an old book from a thrift store and try out some of the more "vintage" looks. You may be surprised at what amazing pieces you come up with!
Whether you end up making something whimsical (like these Angry Birds hats), funky, or classic, you'll have a great time experimenting with crocheting your very own customized hat.
Get creative, learn something new, and enjoy the results of a successful scrap yarn project – a one of a kind new hat you can actually wear!
Supplies for Crocheting Your Angry Birds Hat
Here are the supplies you'll need to crochet yourself an angry birds hat.
Main Yarn Color
The fiber content for a hat isn't really important, so you can use any yarn you would like.
If you prefer a specific yarn, you can swap it for the yarn for the kind the pattern lists, as long as the thickness of the yarn is the same.
For example, if the pattern specifies 100 yards of worsted weight wool yarn, you can use cotton skeins of yarn instead, as long as they're both worsted weight and you have enough yarn yardage.
Before you start, make sure to check the pattern for how much yarn you'll need, so you don't have to play yarn chicken!
As a rough estimate, a small project like a hat would normally take less than a 100-gram ball (or 2 50 gram balls) of yarn or 80-200 yards. Again, this is just an approximate estimate – check pattern for exact amount of yarn).
Accent Yarn Colors
All of the patterns listed in this post require different yarns for the face details: white for the eye, black for the pupils, yellow for the eyebrows and beak, etc.
This is a great place to use up scraps or half skeins you have left over from other yarn work. Don't worry to much about them being different weights and different yardages – unless the pattern calls for more, 20 yards or so of any particular ball of yarn should be enough.
If you do need to buy new yarn for the face accents, a 25 g skein would be enough.
Crochet Hook
Again, check the pattern. Most crochet hat patterns, including these, are worked using a 3.5 mm to 5.0 mm hook. If in doubt, check the yarn lable to see what hooks size will work best with your yarn.
As a general rule of thumb, it's always a good idea to make guage swatches for any new yarn and hook combination you're using.
Darning Needle (or Tapestry Needle)
Darning or tapenstry needles are small but essential when you're crocheting, because they help you fasten off the yarn and finish your project. You can also use them to attach extras like face details and pom poms.
Having a good darning needle can make all the difference in finishing your beautiful creations!
Stuffing for Beaks, Noses, Feathers
Some of the patterns on this list, you'll need a bit of polyester stuffing (like Poly Fil) to fill in any 3d details, like beaks and feathers. Check your pattern though – filling is not needed for every pattern.
Skills You'll Need to DIY Your Angry Bird Crochet Hat Pattern
From the chain stitch that forms the basis for all crochet projects, to mastering the front-post double-crochet stitch, all it takes to start your Angry Birds crochet hat is an understanding of the basics!
Here are the core skills needed to successfully crochet a soft and cozy hat in any style you like!
Make a Starting Chain
Single Crochet Stitch
Double Crochet Stitch
Half Double Crochet Stitch (only a few require this!)
Front Post Double Crochet Stitch (only a few require this!)
Whether you're a total beginner or experienced with crochet, making a hat is a great way to practice essential crochet skills.
Common Terms & Abbreviations in Crochet Patterns
These are some of the terms you'll commonly find in crochet patterns, including the ones on this list!
| Abbreviation | Crochet Term | Abbreviation Use Example | What it Means |
| --- | --- | --- | --- |
| ch | chain | "turn and ch 2" | "turn and make 2 chain links" |
| sl st | slip stitch | "work 1 sl st" | "work 1 slip stitch" |
| sc | single crochet stitch | "work 1 sc, work 2 sc in the next 3" | "work 1 single crochet stitch, then work 2 single crochet stitches in each of the next 3 stitches in the row" |
| dc | double crochet stitch | "dc to end" | "make double crochet stitches in every stitch across the rest of the row" |
| hdc | half double crochet stitch | "work 3 hdc" | "make half double crochet stitches in the next 3 stitches" |
| st | stitch (single) | "work 1 st" | "make 1 stitch" |
| sts | stitches (plural) | "work 3 sts" | "make 3 stitches" |
| turn | turn work over | "turn and ch 2" | "turn your work over and make 2 chain links" |
| rep | repeat | "rep" | "repeat all of the steps between the first * and last * " |
| | | | |
Common abbreviations for crochet pattern terms
Angry Birds Crochet Hats on Pinterest
Common Questions About Crocheting an Angry Birds Hat
Here are some of the questions commonly asked about crocheting hats. If you have a question that's not answered here, please leave it in the comments below! I'll get back to you as soon as possible.
Which Crochet Hook Should I Use for a Hat?
When it comes to crocheting a hat, the type of crochet hook you should use will vary depending on the yarn weight used.
The simple answer is this: the best way to know which size of crochet hook is right for your project is to look at the pattern you're following and make sure that your chosen yarn and hook matches their suggested size.
Generally speaking, lighter-weight yarns should be paired with smaller hooks and vice versa for heavier-weight yarns. When in doubt, an H (5mm) or I (5.5mm) sized crochet hook should give you plenty of room for flexibility.
What Type of Yarn Is Best for Crochet Hats? What Yarn Should I Use?
Your pattern should specify a particular yarn to use. Unless you are confident with using a yarn conversion chart, it's usually best to stick with the recommended type and thickness of yarn.
Industrial yarns are usually acrylic. Wool (non-superwash yarns) are good for warmth and water repellance, but they can be finicky to wash.
How Much Yarn Will I Need for these Angry Bird Crochet Hat Patterns?
If you're lucky, the pattern you're following will tell you how much yardage or yarn length you need. When you pattern tells you the exact number of skeins or yards, it's easy to be sure you have enough yarn before you start.
Sometimes yarn labels show the weight of the yarn in grams of yarn or ounces of yarn, instead of the length or yardage of the yarn (why yarn company, WHY?!?). Of course, the weight of yarn by number of grams isn't particularly helpful if you don't know how much yardage is in each gram.
You can calculate how many remaining ounces you have left in a ball of mystery yarn without measuring the whole thing out with a tape measure, you can always use a little math.
Here's what to do:
Cut 1 yard of yarn off the ball, and roll it up in a little bundle
Use a precise kitchen scale to check the weight of a single yard
Now place the actual ball of yarn on the scale and see how much it weighs.
Divide the total weight of the ball by the weight of the single yard. This will tell you roughly how many yards you have left.
Remember that each yarn is different, so you'll need to repeat this process for each different yarn you have. The thicker the yarn, and the denser the fibre content, the more each yard will weigh.
For example, worsted weight yarn will have more yards per ounce than bulky yarn.
Do I Really Need to Crochet a Guage Swatch?
Nobody like doing it, but creating a small sample swatch before beginning a crocheting project is an essential step in getting the results you want.
The size of the sample will depend on the amount of yarn you have, but it's worth reserving a little ball for swatching. A square of about four inches square to eight inches square is enough to make sure you're happy with your yarn and hook size. You'll be able to count the number of stitches, per row and column, and make your stitches are the right size for your pattern.
Making a swatch also allows you to experiment with your chosen stitch pattern and make sure your crochet tension is right for the pattern you're planning to use. Any necessary adjustments can be made without using up your precious time and yards of yarn.
I know it's boring. It takes a few extra minutes of preparation. And you just want to get started on your project!
Ultimately though, creating an accurate swatch isn't a waste of time or energy – it's an investment that pays off tenfold when the finished project looks exactly how you envisioned it.
I Don't Know How to Crochet, but I'd like to Try One of the Angry Birds Crochet Patterns. Where Can I Learn to Crochet?
Crocheting is an incredibly rewarding and fun hobby, and there's no shortage of free resources available to get you started.
You can check out my Crochet Posts Page to start your crochet journey. I post lots of tutorials and help for new crocheters.
YouTube is a great place to start, offering countless tutorials from all sorts of creators, that cover the basics all the way to advanced, super-complex projects. There are also lots of online communities, such as Reddit's r/crochet, and Facebook's We Love Crochet Group, where fellow crocheters can offer advice and support.
Finally, be sure to check out your local library or craft stores for in-person classes in the area! Good luck and happy crocheting!
In Conclusion: Angry Bird Crochet Hat Patterns
So now that we've explored 10 Angry Bird Crochet Hat Patterns, I hope you're feeling inspired to make a crochet hat!
Making a crochet hat is always a great way to add a vibrant burst of cheer and warmth to the colder months.
Whether you're looking to make a fun accent piece for a Christmas gift or an adorable little bird hat for everyday winter wear, these cute Angry Bird patterns will put you on the right track.
With these designs in hand, you'll be able to make as many handmade Angry Birds hats as your little heart desires!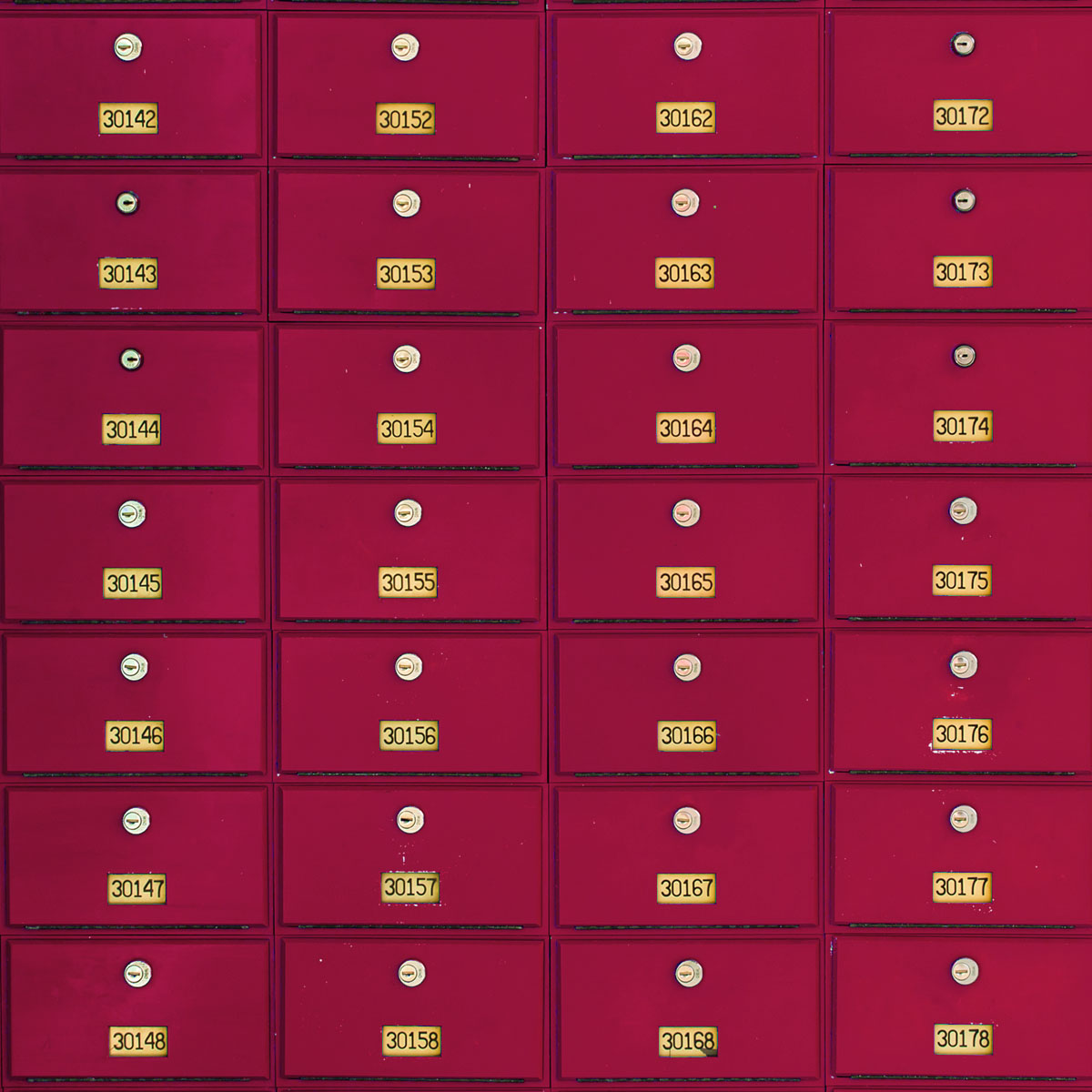 Join the Creative fun!
Sign up for my newsletter to get free Arts, Crafts & Design resources directly to your inbox!
I send emails once a week or less. No selling, no spam, I promise!
More Categories